I am a participant in the Amazon Services LLC Associate Program, an affiliate advertising program designed to provide a means for me to earn fees to Amazon.com and affiliate sites.
Strawberry Rhubarb Shortcake Parfait is a simple strawberry parfait. Using dessert shells for this parfait dessert is what makes this an easy shortcake recipe!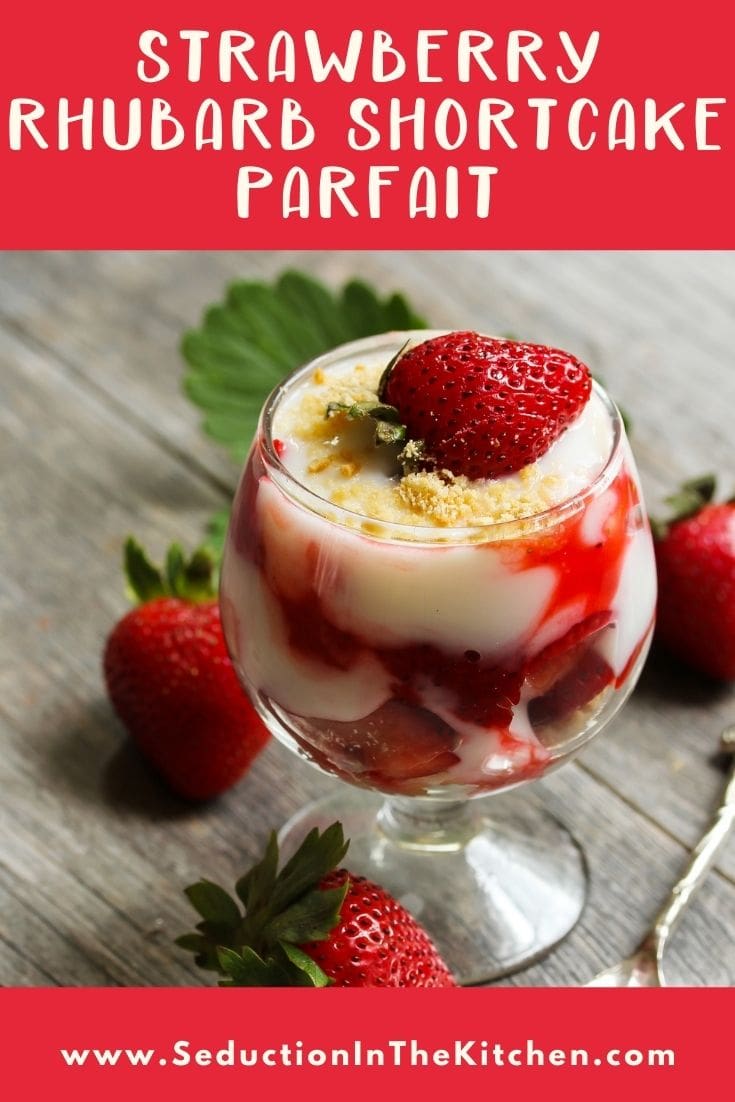 Rhubarb desserts
I admit I have not had a lot of rhubarb desserts. I know there is rhubarb pie, but I have never tried it. The first time I was given rhubarb I didn't know what rhubarb desserts I could make with it.
I knew strawberries and rhubarb are wonderful together. Rhubarb has this spicy taste, almost like a cinnamon taste to it. That is why rhubarb desserts are usually gets made with rhubarb.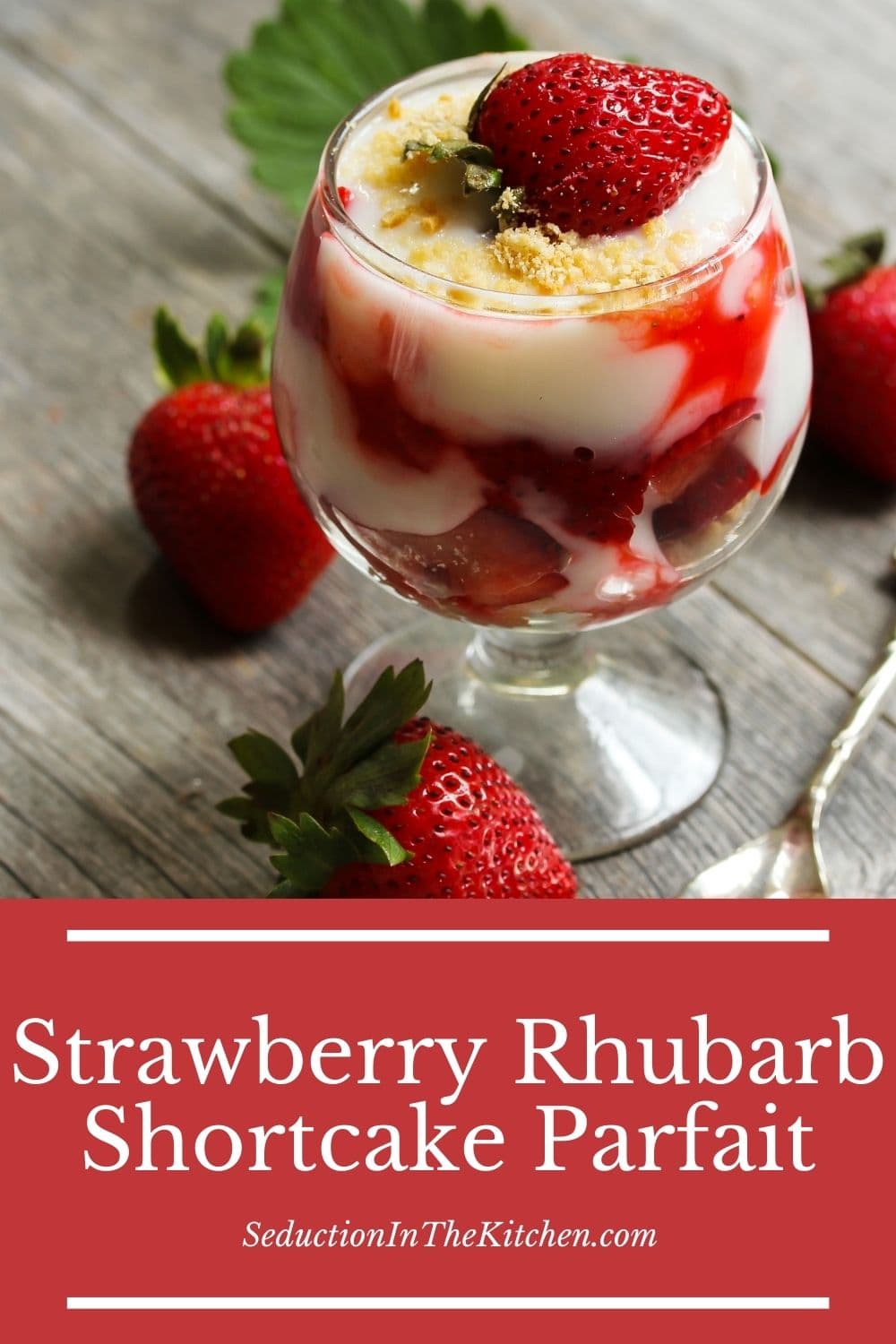 Parfait dessert
One of the easiest desserts you can make is a parfait dessert. Parfait desserts are simply layers of yumminess. Plus, as a bonus, a parfait dessert is a no-bake. So why not incorporate the rhubarb into a strawberry parfait.
Strawberry parfait
There are many different ways I could make a strawberry parfait. I decided that an easy easy shortcake recipe is needed for this strawberry rhubarb dessert. 
Those sponge dessert cups in the grocery store make this a very easy shortcake recipe. Plus it is also a great shortcut for this strawberry parfait if you are on a time crunch! This parfait dessert is perfect for a busy person to make.
The rhubarb just goes nicely with strawberries. The spice with that sweet makes this one the best rhubarb desserts I think.
Plus the creamy cool whip mixture in between the crumbled dessert shells really is an easy shortcake recipe. This strawberry parfait is perfect for everyone.
Looking for more strawberry recipe recipes? Check out these recipes: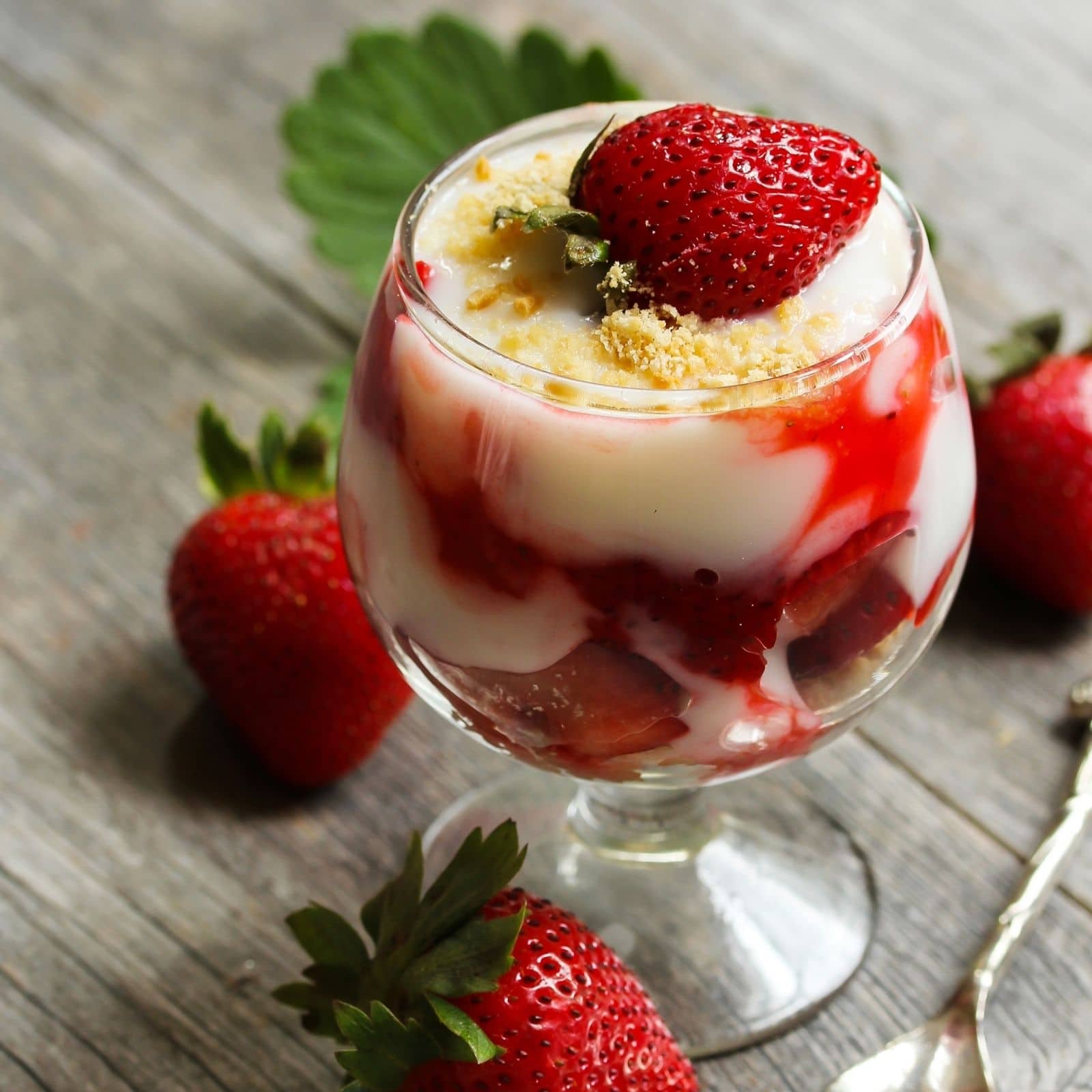 Prep Time
10 minutes
Cook Time
10 minutes
Total Time
20 minutes
Ingredients
1 stalk rhubarb
1 pint strawberries
8 oz cream cheese (soften)
1 8 oz tub of cool whip
2 tablespoons milk
3/4 cup sugar
2 packages of dessert shells or 1 loaf of cake
6 mason jars
Instructions
Chop up your strawberries and rhubarb, and put them in a bowl.
Sprinkle 1/2 cup of sugar on them.
Toss them well so they are covered in sugar and set them aside. Let juice up, depending on how much juice you want, and let sit anywhere from 20 minutes to 1 hour.
Next, put the soften cream cheese in a bowl.
Add the 1/4 cup remaining sugar. Cream the them together.
Then add in the cool whip and blend everything together.
Add the milk to make it a little more creamy, then set the creamy mixture aside.
To assemble:
Put in the jars a little the cake crumbled it up and place in the bottom.
Then add a little bit of the creamy mixture.
Then add the rhubarb-strawberry mixture.
Then start again with a cake layer. using the back of the spoon, kind of push down on everything on that cake layer.
Keep layering and top off with a heaping mound of the cream, then ENJOY!
Recommended Products
As an Amazon Associate and member of other affiliate programs, I earn from qualifying purchases.
VonShef Electric Hand Mixer Whisk With Stainless Steel Attachments, 5-Speed and Turbo Button, Includes; Beaters, Dough Hooks and Balloon Whisk – Red

Mason Jars Canning Jars, 24 Pack Jelly Jars With Regular Lids, Ideal for Jam, Honey, Wedding Favors, Shower Favors, Baby Foods, DIY Magnetic Spice Jars – 4 OZ x 8, 8 OZ x 8, 12 OZ x 8 (4oz -8oz-12oz)

Circleware Simply Mason Jar Mug Shot Glasses with Handle Set of 6, Party Home Entertainment Dining Beverage Drinking Glassware for Brandy, Liquor, Bar Decor, Jello Cups, 1.7 ounce, Clear
Nutrition Information:
Yield:
6

Serving Size:
1

Amount Per Serving:
Calories: 444Total Fat: 25gSaturated Fat: 16gTrans Fat: 0gUnsaturated Fat: 7gCholesterol: 47mgSodium: 162mgCarbohydrates: 53gFiber: 2gSugar: 43gProtein: 5g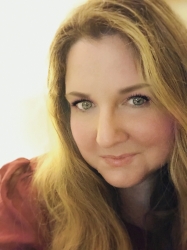 Latest posts by Deanna Samaan
(see all)