I am a participant in the Amazon Services LLC Associate Program, an affiliate advertising program designed to provide a means for me to earn fees to Amazon.com and affiliate sites.
Easy fruit salad is a sweet fruit salad recipe. The fruit salad dressing is what makes this a very delicious salad!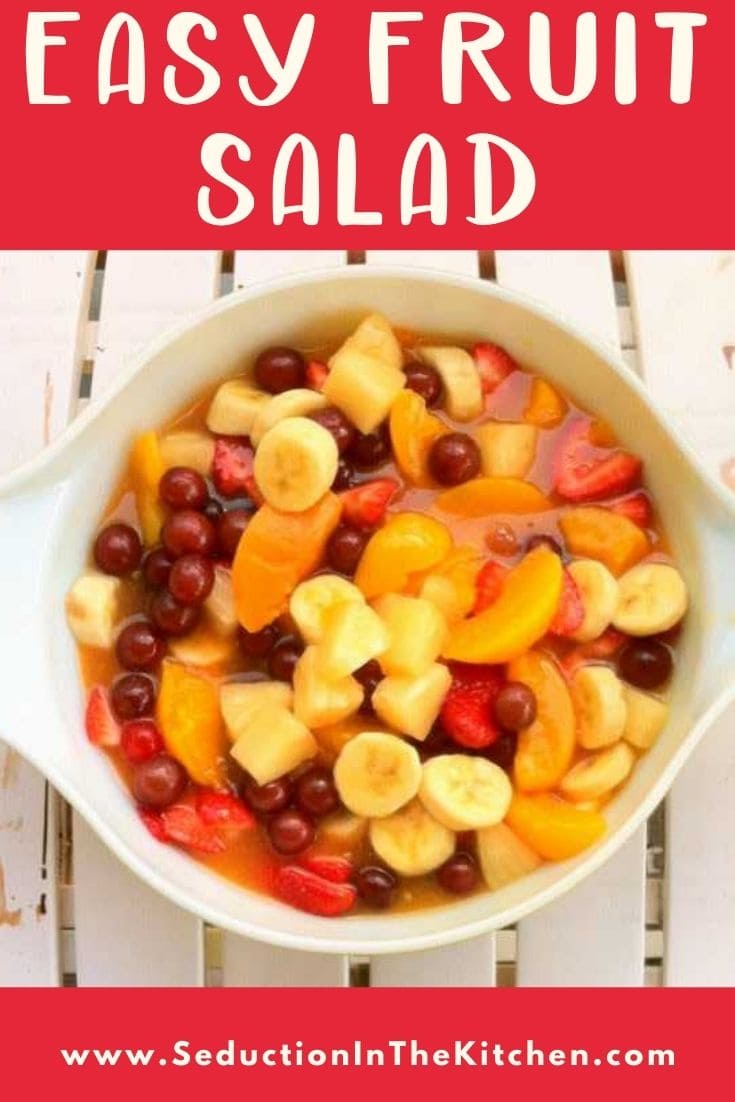 Sweet fruit salad
Do you like fruit salad? I love a sweet fruit salad. There is plenty of ways to make a fruit salad sweet, but the secret to a good sweet fruit salad is in the fruit salad dressing.
Any picinic I have gone to, there is always some type of fruit salad. Even on a resutraunt salad bar, you can find some type of fruit salad on it.
Fruit salad is an easy salad recipe you can make. This easy fruit salad is perfect because it is the sweet fruit salad I like, but it is also a quick recipe you that can make in minutes.
Fruit salad dressing
This fruit salad dressing secret is instant vanilla pudding. Using the vanilla pudding mix with some fruit juices is what gives this salad a nice sweet taste!
Fruit salad ingredients
The fruit salad ingredients for this easy fruit salad are a mixture of canned fruit and fresh fruit. Can you use all the fresh fruit for this salad? Yes, you can, you have to add a little pineapple juice to the fruit salad dressing since you will not be using the canned fruit juices.
Looking for more fruit recipes? Check out these recipes: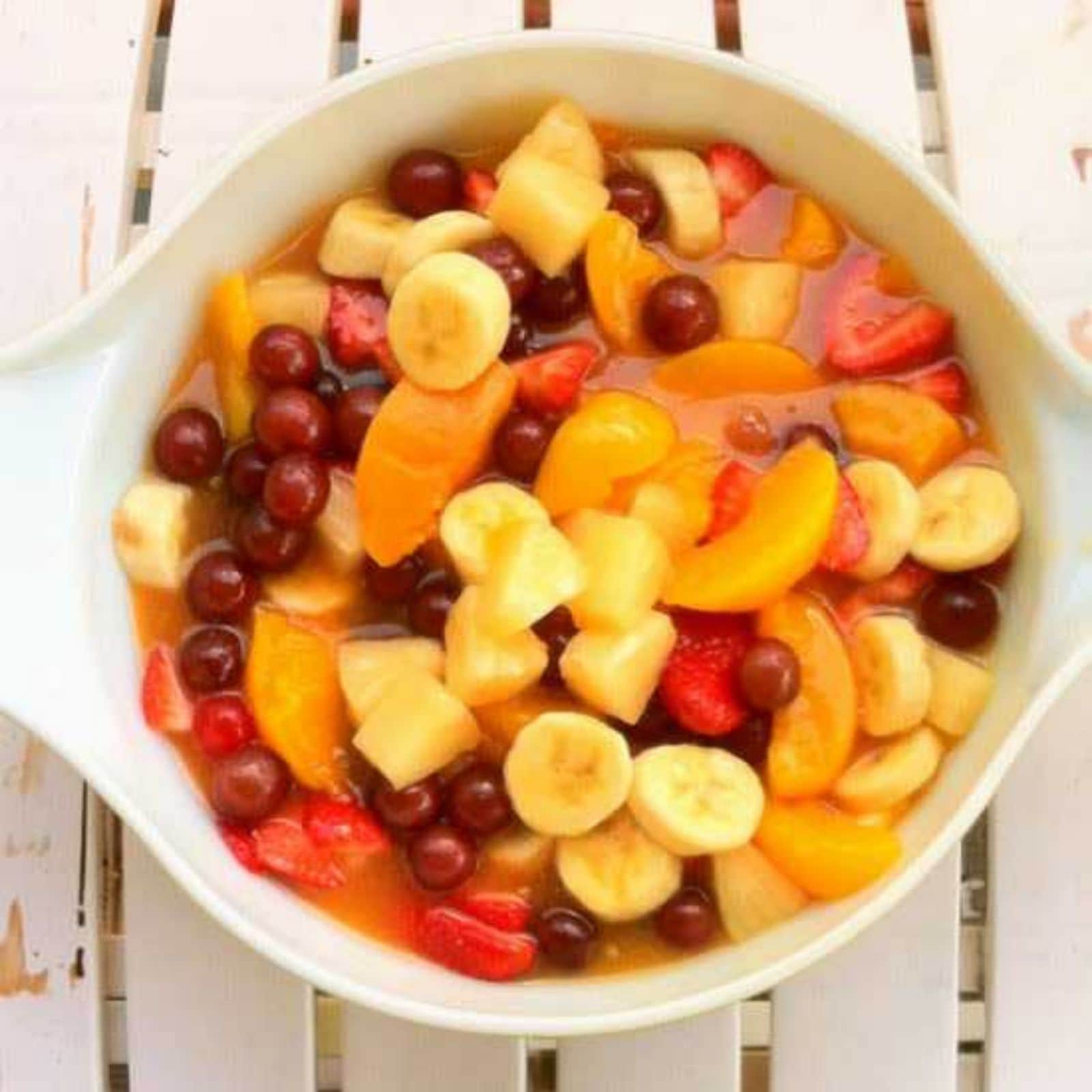 Prep Time
10 minutes
Cook Time
10 minutes
Total Time
20 minutes
Ingredients
1 (29 ounce) can peach slices undrained
1 (20 ounce) can pineapple chunks undrained
1 (3 1/8 ounce) box dry vanilla instant pudding mix
1 lb strawberry (stemmed and quartered)
2 banana (sliced)
1 bunch grapes
1/2 (2 ounces) jar maraschino cherries
1 tablespoon maraschino juice
1 tablespoon orange juice
Instructions
Rinse the strawberries and grapes.
In a bowl, add the pudding mix, orange juice, maraschino juice, and the juice from the peaches and pineapples.
With a whisk, mix all together till nice and smooth.
Add all the fruit into a bowl.
Pour the dressing over the fruit, and toss it all together.
Chill then ENJOY!
Recommended Products
As an Amazon Associate and member of other affiliate programs, I earn from qualifying purchases.
Nutrition Information:
Yield:
8

Serving Size:
1

Amount Per Serving:
Calories: 111Total Fat: 1gSaturated Fat: 0gTrans Fat: 0gUnsaturated Fat: 0gCholesterol: 1mgSodium: 70mgCarbohydrates: 26gFiber: 3gSugar: 17gProtein: 2g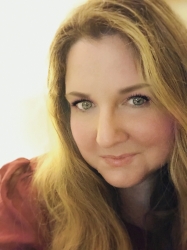 Latest posts by Deanna Samaan
(see all)